2 Day Daintree Dreaming- Cape Tribulation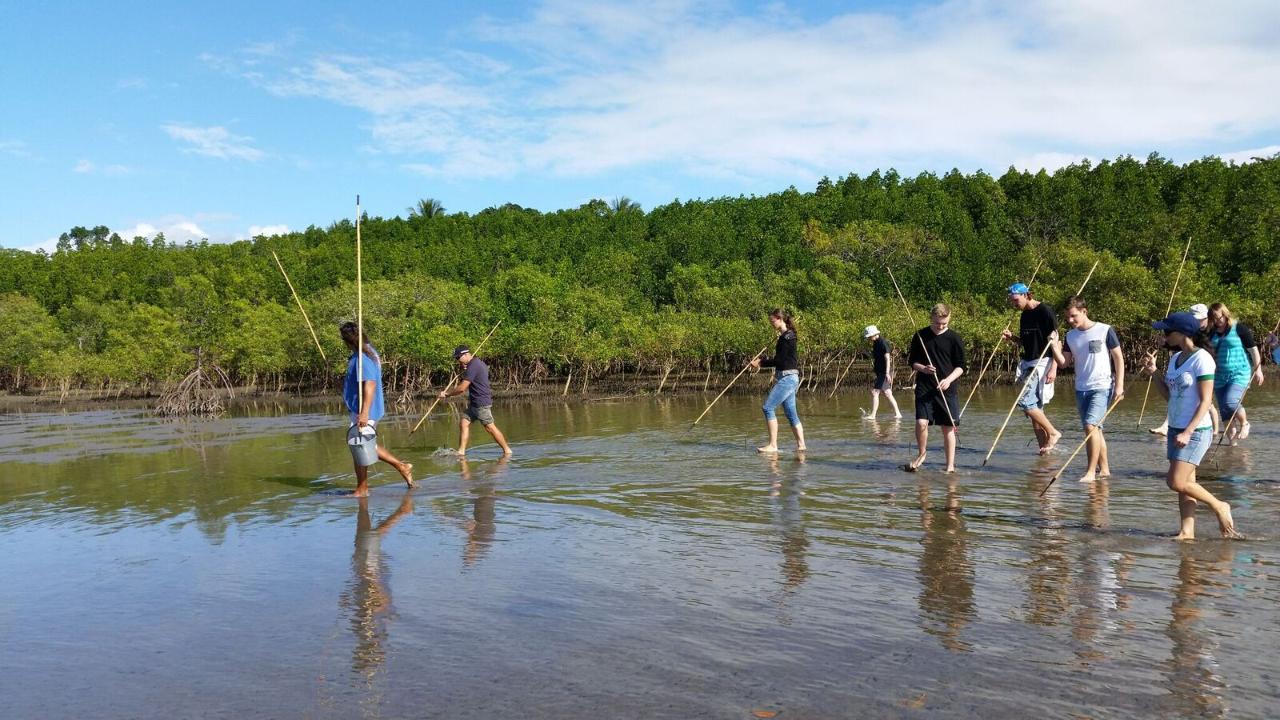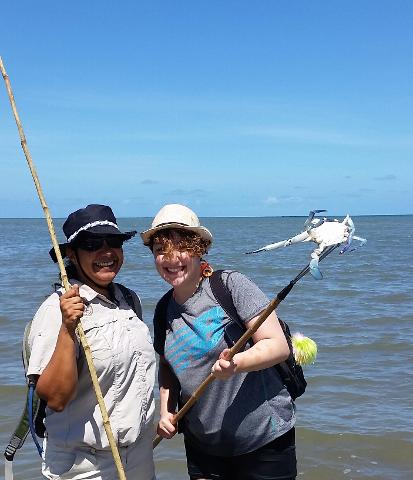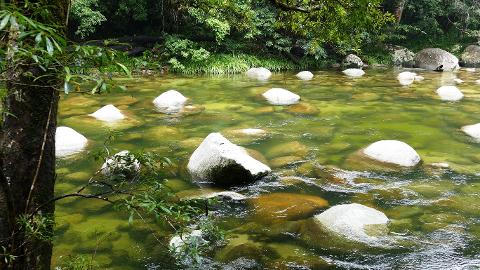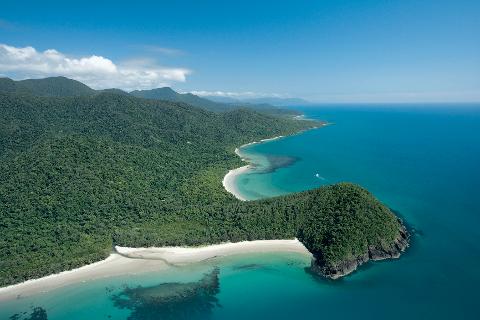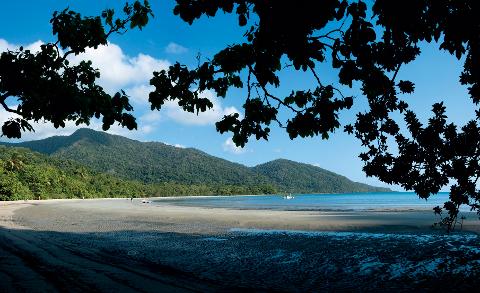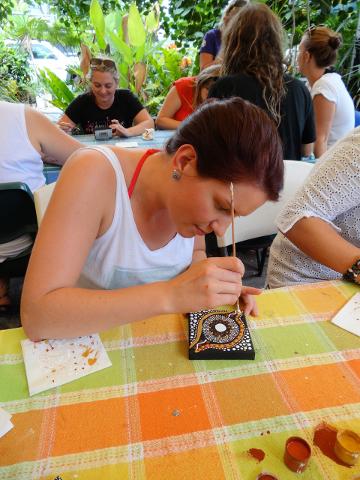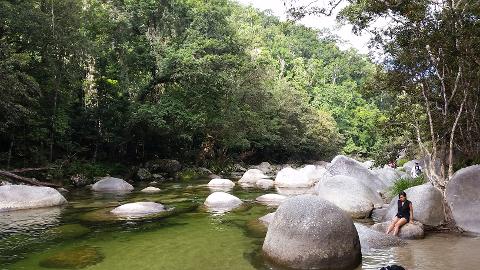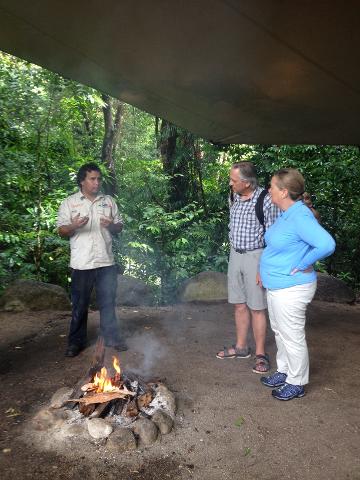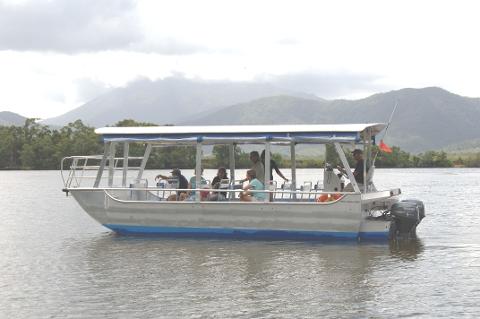 Продолжительность: 2 дн. (прибл.)
Место встречи: Cairns, QLD
Код предложения: DREAM-CPT
Gain insights into traditional fishing, gathering and bush medicine techniques with
Kuku Yalanji Cultural Habitat Tours
. Journey into the lush rainforest of
Mossman Gorge
and experience the wonders of the World Heritage Rainforest all the while getting lost in its enchanting stories and rich Indigenous heritage.
Experience a night in
Cape Tribulation
where the Reef meets the Rainforest.
Daintree River Cruise
and the opportunity to create an
authentic Aboriginal souvenir of your own with local Aboriginal artist "Binna" of Janbal Gallery.


Inclusions
Complimentary Return hotel transfers
· 2 hour coastal & mangrove walk – with Kuku Yalanji Cultural Habitat Tours
· Learn to identify and catch land & sea bush tucker
· Taste your catch of the day with homemade damper
· Welcome to Country Smoking ceremony
· Guided interpretive tour through the rainforest at Mossman Gorge
· Opportunity to swim in the pristine waters of Mossman Gorge
· Lunch x 2
· 1 night Cape Tribulation at Ferntree Rainforest Lodge (Cape Trib Beach House from 1 April 2018
· Light breakfast
· Cape Tribulation Beach and Lookout

· Morning Tea or Afternoon Tea on day 1
· 1 hour Daintree River Cruise
· 1 hour Aboriginal Art Class with local artist - take home a souvenir
Day 1 (L)
You will be collected from your accomodation and travel north and meet with one of the Kubirri Warra brothers of Kuku Yalanji Cultural Habitat Tours at the beautiful Cooya Beach (Kuyu Kuyu). This special place is a traditional fishing ground of the Kuku Yalanji people. Join one of the Kubirri Warra brothers Linc or Brandon on their beach, mudflat and mangrove walks. This unique coastal place has three diverse ecosystems - beach, mangrove and coastal reef - that are connected to each other by the ever-changing mudflats and tidal lagoons. Here you will be introduced to traditional fishing and gathering techniques with the aim of finding your own tucker (food). Your catch may include crabs, mussels and fish, which are cooked up for everyone to share with homemade damper on the balcony of the family home.
Welcome to Country at Mossman Gorge: You are greeted with a traditional smoking ceremony. This ceremony is conducted by Aboriginal people
with specialised cultural knowledge to welcome people to their land. It is a ceremony of spiritual cleansing, to ward of evil spirits and to ensure that
while you are on the traditional land of Kuku Yalanji people you are accepted and honoured.
Mossman
Gorge Centre
: A delicious lunch infused with the local flavours is served in the Mossman Gorge Centre at
the edge of the rainforest. There is also time to explore the gallery, which is filled with artworks from prominent and emerging local artists of the area.
Mossman Gorge
: Wander into the lush rainforest of the World Heritage Listed Daintree National Park - Mossman Gorge, home of the Kuku Yalanji people.
Experience one of the world's oldest and most beautiful rainforests with your Adventure North guide. Take an easy walk across boardwalks, tracks and bridges
that protect the delicate ecosystem that adorns spectacular waterfalls and mountain ranges. Your guide will explain the rich flora, fauna and diverse
ecosystem of this amazing rainforest.
Daintree Rainforest: Continuing north we cross the mighty Daintree River by cable ferry as we journey deep into the World Heritage Listed Daintree National Park and Cape Tribulation.
Overnight - Cape Tribulation
Day 2 - (B&L)
Enjoy a light breakfast and morning at leisure, or the opportunity to take optional activities like Jungle Surfing, horse riding or Kayaking
Cape Tribulation Beach Walk: No where else in the world does two world heritage sites meet and you will experience the amazement of both as you walk over the
beach to the lookout to view where the rainforest meats the Great Barrier Reef.
We cross the Daintree River for a one hour cruise on the mighty Daintree River where you will have the opportunity to spot wildlife-crocodiles, leaving from the banks of the Daintree river of a secluded boutique wildlife facility.
Lunch at a local Cafe in the sugarcane township of Mossman
Janbal Gallery: On our return journey home we visit with local Aboriginal Artist "Binna" from Janbal Gallery. Learn how to understand stories told through Aboriginal paintings and create your own souvenir of Australian art to take home.
Your 2 day journey of discovery comes to a close as you are returned to your chosen accommodation in Port Douglas or Cairns.